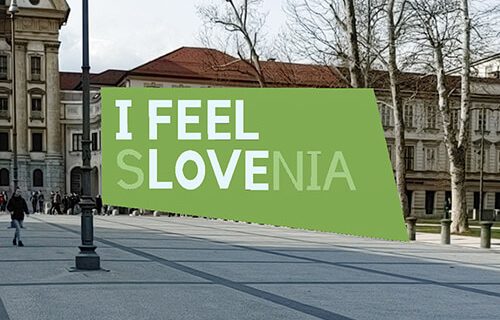 AUGMENTATION OF TOURISM
WE CHANGE TOURISM AS WE KNOW IT!
Tourism and its participants are changing more and more, as it is no longer just about guided tours with a guide but about creating stories and unique experiences. It is always necessary to find the right solution for a selected location. One of these is also the change and upgrade of tourism with Augmented and Virtual Reality, which can bring the tourist or visitor closer to the experience. In this way, we can show history, present, and past, and at the same time we include them more in the experience itself.
HERITAGE PRESERVATION & HISTORY REVIVING
RECONSTRUCTION OF IMMOVABLE OR MOVABLE HERITAGE AND SHOWING OF INVISIBLE OR PARTIALLY VISIBLE HISTORY!
With the help of various sources – records, images, sketches, plans, photographs, and others – we can reconstruct various immovable and movable heritage or show partially visible or invisible history in Augmented and Virtual Reality, or prepare a presentation of the location through animated video. For other display purposes, images or a model can be prepared for reconstruction with a 3D printer. Detailed refinement of the 3D model itself is needed, as well as textures for the best possible display, so one can back in history and experience that time.
VIRTUAL WALKS
FAIRS, SALONS, REAL-TIME PRESENTATIONS!
With virtual walks you can present your business in real-time, set up a fair or salon with a VR headset, or online from your client's web browser. Bring your business into the homes and present yourself in a completely different and immersive way. The first-person experience in 360-degree view with a realistic walkthrough in real-time with refined interactivity. Be part of the environment and recreate your image together with your customers.
VIRTUAL STORE
WE ARE CHANGING THE HABITS OF ONLINE SHOPPING!
Start selling your products in a completely different, more user-friendly, inclusive, and immersive way with the help of a virtual walk, through a web browser or VR headsets. Interactive shopping, immersive information, and a changed user experience. With this type of store, you will deviate from today's frames of a regular online store and change the habits of your customers, as well as the way you sell your products. With personalized 3D virtual store with first-person interaction in real-time.
MARKETING UPGRADE | AUGMENTED PRINTED MATTER | INTERACTIVE CONTENT | OTHER
NEW APPROACHES IN MARKETING, PRINTING, AND OTHER PRODUCTS AND INTERACTIVE CONTENT, ADDING IMMERSIVNESS AND USER ATTRACTIVENESS!
With the use of Augmented and Virtual Reality, you can use a new approach in marketing and other promotional campaigns. Make them interactive, user-friendly, and immersive. Add a new dimension and step a step further in communicating and informing your customers, through gamification, innovative approaches, interactive campaigns, and more. Step out of the standard frames and start thinking outside of them.
VIDEO 1 | VIDEO 2 | VIDEO 3 | VIDEO 4 | VIDEO 5 | VIDEO 6 | VIDEO 7 | VIDEO 8
INTERACTIVE ART
ART IN A NEW DIMENSION!
We give life to art and other artworks so that they tell their story more engagingly and interactively. A 2D image can thus become a 3D environment in which we place the observer and tell him our story. With a revival of art, we get a new dimension of communicating and presenting our thoughts and ideas. With the help of Augmented Reality in the selected environment, outside or inside, we can set up a virtual gallery. Or prepare a real walk-in Virtual Reality to see the exhibition.
PLANNED REAL ESTATE
PRESENT THE NEW BUILDING BEFORE THE START OF CONSTRUCTION!
At the construction site, you can present your unbuilt building and take the future customers/clients in real-time through a virtually new building, which can speed up its sale. We prepare the entire house in a 3D technique according to your wishes and plans and place it in the chosen location so that customers can see it at the chosen time or at any other time. Walkthrough the real estate with the possibility of changing colors, elements, and other options.
PARALLEL WORLDS
ENTER A BRAND NEW WORLD IN REAL TIME!
Step into space, a zoo, a mine shaft, a marine world, or any other world of your choice. This is now possible with the help of Augmented or Virtual Reality, step through the door in your environment with the help of a smart device and experience the world or your dreams. Or just put a VR headset on and immerse yourself into a space adventure. You can enter a whole new world with us and experience what you could never have.
HERITAGE DOCUMENTATION
VIDEO DOCUMENTATION OF (IM)MOVABLE HERITAGE!
Documenting the heritage with the help of video and presentation with synchronized narration for presentation purposes. Creating video documentary stories and presenting works that have left their mark on the world. Presentation of existing heritage that is not available for viewing daily.